Canopy |
Brand Positioning and Voice, Identity Design, and Art Direction
Language Dept. collaborated with early-stage startup, Canopy, to help establish and communicate its mission of changing internet personalization and privacy. Started by Brian Whitman in 2017, the founder and CTO of Echo Nest whose music data startup was acquired by Spotify to power its recommendations, Canopy aims to be the next great internet architecture. After seeing how large corporations were using and abusing personal data, Canopy began building a new personal recommendation technology that allows user data to remain on their phones and never in the hands of third parties. Considering the complexity of this groundbreaking technology, as well as public cynicism surrounding big tech, Canopy required a brand voice, positioning, and identity that evoked transparency and trust.
During our relationship with Canopy, I developed and designed the brand identity, which was rooted in the creative strategy we established early on, and art directed or designed all brand touch points. 
Every business and product decision at Canopy is directed by the belief in the right of privacy and control, coupled with discovery and delight. As an early-stage startup, clear positioning was essential to attract and align the smartest business, engineers, operations, and product people around a common goal. From there, each touch point, from words to UI experience, expresses the core values to attract the curious world at large.
Discovery sessions with team leadership revealed the collective belief in a better internet, that a company having full access to your personal data is not a prerequisite for great discovery. With a focus on a brighter future, we abstained from fear mongering, and built the brand on trust, transparency, and a better way. With Canopy, people are invited to discover the things they like, love, and need to know, through the visual analogy of a forest canopy: a protective layer that organically covers and reveals. The visual identity and voice of the brand reflect the humanity that Canopy promises to maintain as it begins to scale as a company.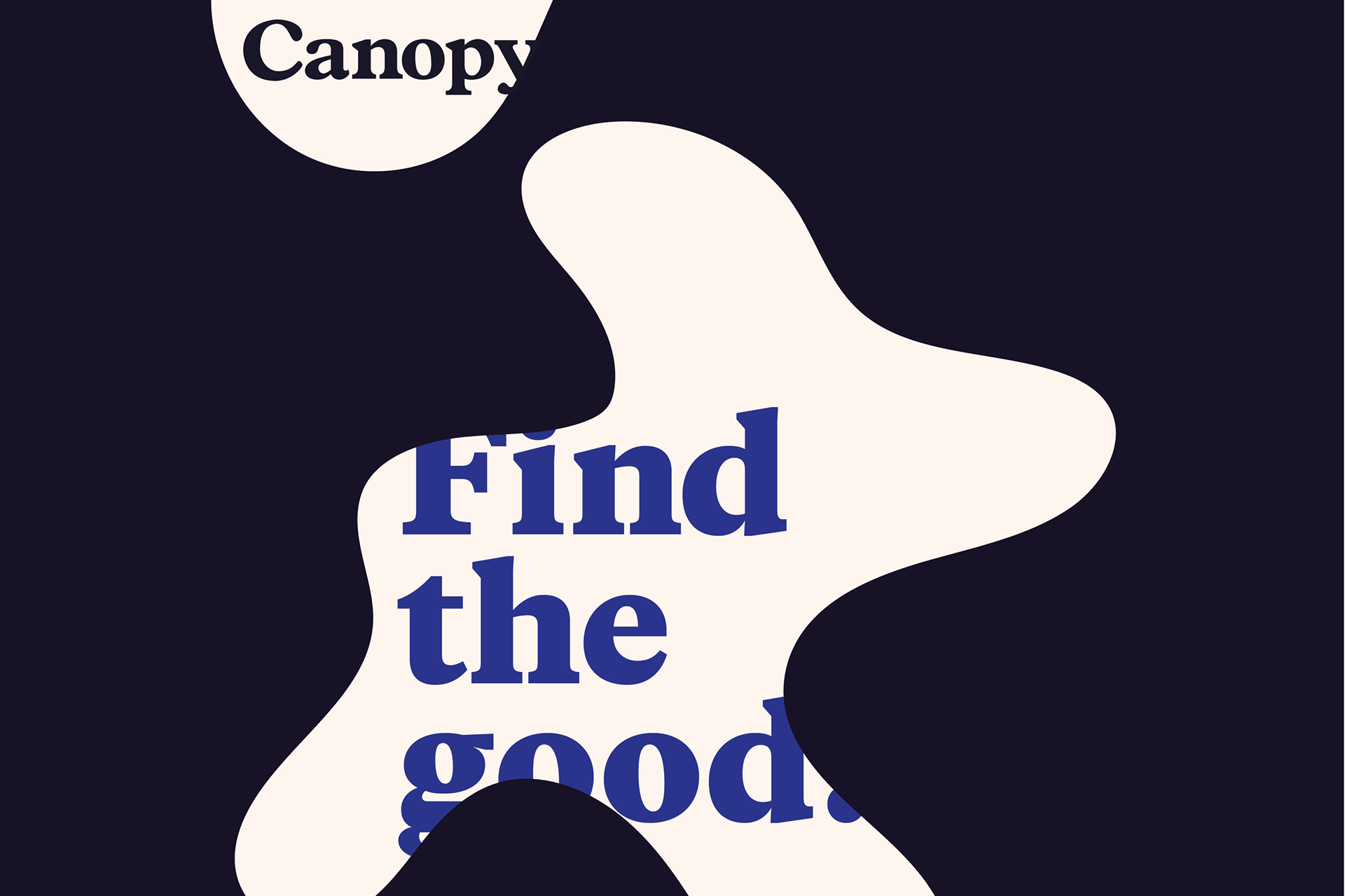 Canopy's first application of its architecture is its personalized discovery app, Tonic. It recommends five new reads, every day, personalized to your tastes, without your personal data ever leaving your phone. This is just the first step in their long-term goal to change the value proposition of the internet so that users are in control. 
Telling the story of how this new technology works was a critical narrative element for Canopy's brand launch. Using the new brand language, we worked to visualize a simplified snapshot of the technology that would be used for their homepage and pitch deck.