EVERY DAY

| Retail Branding and Marketing Strategy
A signature line of basic T's designed and crafted to evoke the raw, real feel of film photography. Made for the endlessly creative individual's day-to-day life, this every day basic is made for the on-the-go, curious adventurer.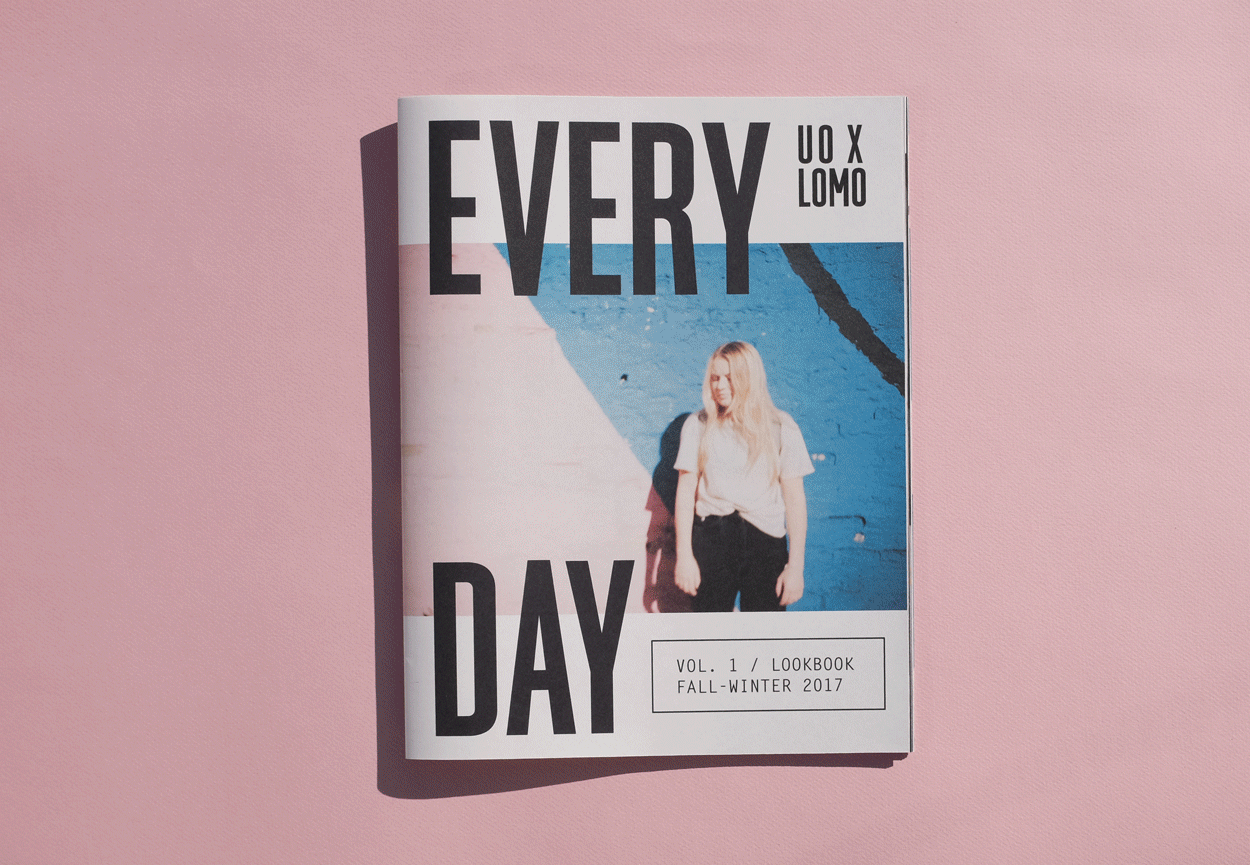 EVERY DAY is a collaboration between Urban Outfitters and Lomography, a Russian analog camera company with a cult following. Inspired by Lomography's Constructivist origin, EVERY DAY seeks to reveal and embrace beauty in the mundane. Encouraging exploration and appreciation of often overlooked moments, EVERY DAY values the real, unfiltered moments in a world filled with overly curated social media feeds. The EVERY DAY lookbook was shot entirely on a lomography plastic film camera in downtown Atlanta. While the photographs are not perfect and involved no retouching, they possess a kind of beauty that our DSLRs and iPhones cannot capture. 
EVERY DAY T hangtags include a viewfinder and two color gel filters, inviting customers to look at their familiar surroundings in new ways. Experimentation and exploration is encouraged at every level of the brand.
The EVERY DAY microsite features 365 days of creative individual's photography as well as in depth interviews about their daily inspiration. 
Digital campaign encouraging participation in EVERY DAY's mission to bring more beauty and creativity into daily life. Using the hashtag #myeverydayuo, people are able to interact with our brand beyond the purchase of a T. 
My Process

always starts out with extensive research. I like to spend the first phase of each project researching different aspects of a brand or subject, using as many different modes of research as possible. After gaining a solid understanding of what is at the core of each subject, I like to step back and write. I tend to fill a full notebook of writing for each new project. It is through writing that I'm able to make connections and work out my insights into a meaningful idea. Below are some snapshots of the notebook used while developing and designing the EVERY DAY brand.