Porter Freight Co.
| Concept, Strategy, and Brand Identity 
Porter is a commercial freight company that helps small businesses book, transport, and track their freight across the county. With a mission to change the status quo of the freight industry, Porter combines transparency, personality, and efficiency to simplify the entire shipping process. By leveraging technology, Porter eliminates the middleman and instead matches its hard working drivers directly with small businesses across the U.S. 

Using Porter's web or mobile app, businesses can determine the freight class and price of their shipment, schedule upcoming shipments and track current ones, and easily access pertinent records and payment information.
Porter seeks to clarify the shipping process at every level. From the Bill of Lading to its own freight packaging guide, Porter informs and simplifies the often confusing commercial shipping process.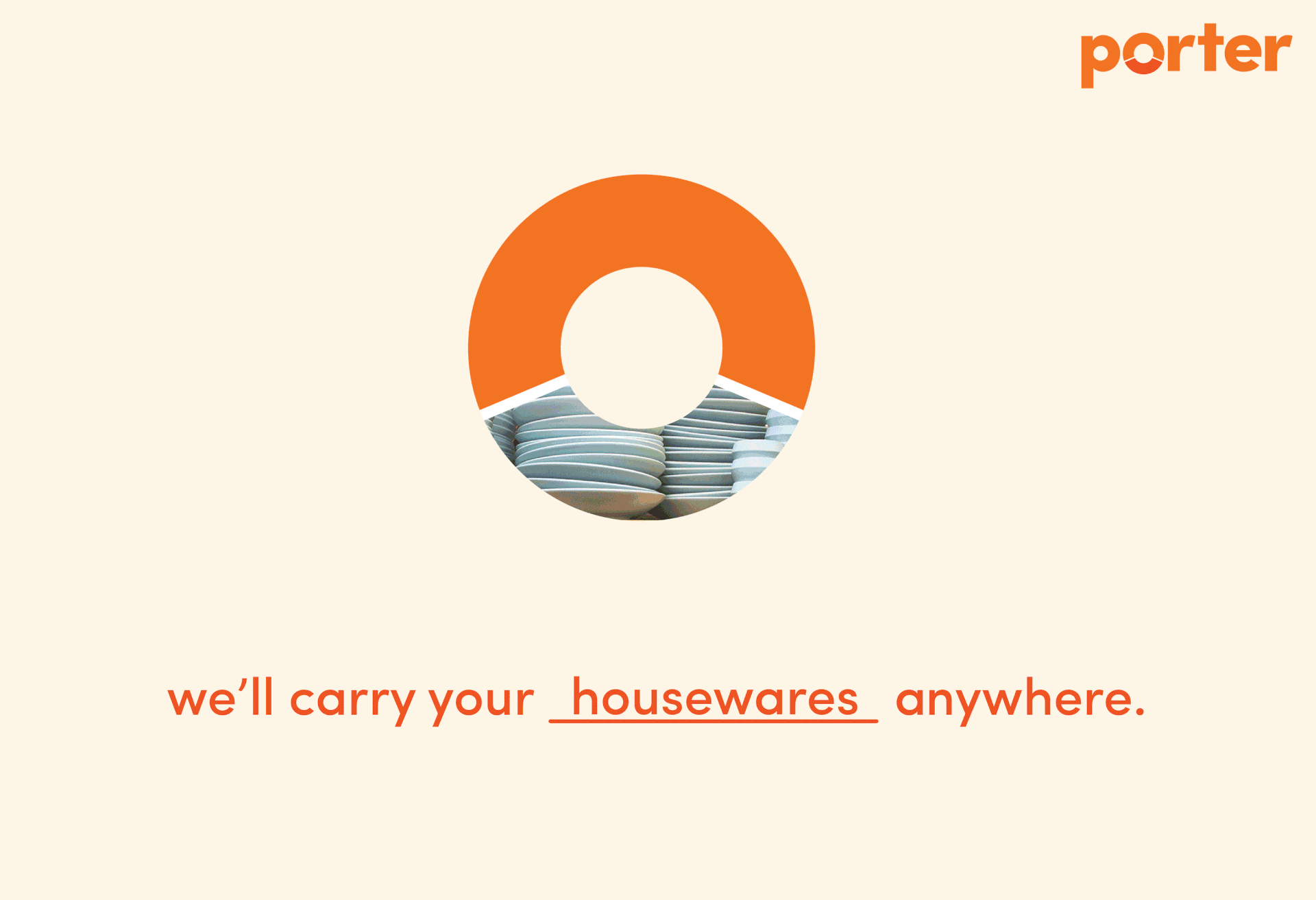 The friendly and flexible advertising campaign reinforces the nature of the brand while promoting its services. 
The primary function of Porter's app is to provide on demand LTL shipping to small business owners. The app alone does the work of a third party broker, a record management system, and a GPS shipment tracker. 
As soon as the user logs in, they are provided with an update of the shipments that are in transit, scheduled for pickup, or have been recently delivered. The user can access the same information on the home screen from the top banner. It is important that the shipper has immediate access to updates on shipments, as their action may be required at various levels of the process. From the home screen they can access more detailed information pertaining to their shipments under "jobs." 
The user's pickup address and pertinent information is stored in their Porter account, so only the shipment name is needed when booking a new shipment from the home screen. From there, the typically complicated freight scheduling process is broken down into three simple components. First, where the shipment is picked up and delivered. Second, when the shipment needs to be delivered. Third, and most importantly, what the user is shipping.
The third portion of the booking process requests information (weight, dimensions, packaging type) used in calculating the shipment's freight classification number. LTL shipping requires careful attention be paid to a shipment's freight class, as it has a large part in determining the carrier's rate for transportation. In an effort to save business owners the stress and time it takes to asses a shipment's freight class, Porter includes a freight classification estimator within it's booking process, preventing errors that lead to additional costs and delivery delays.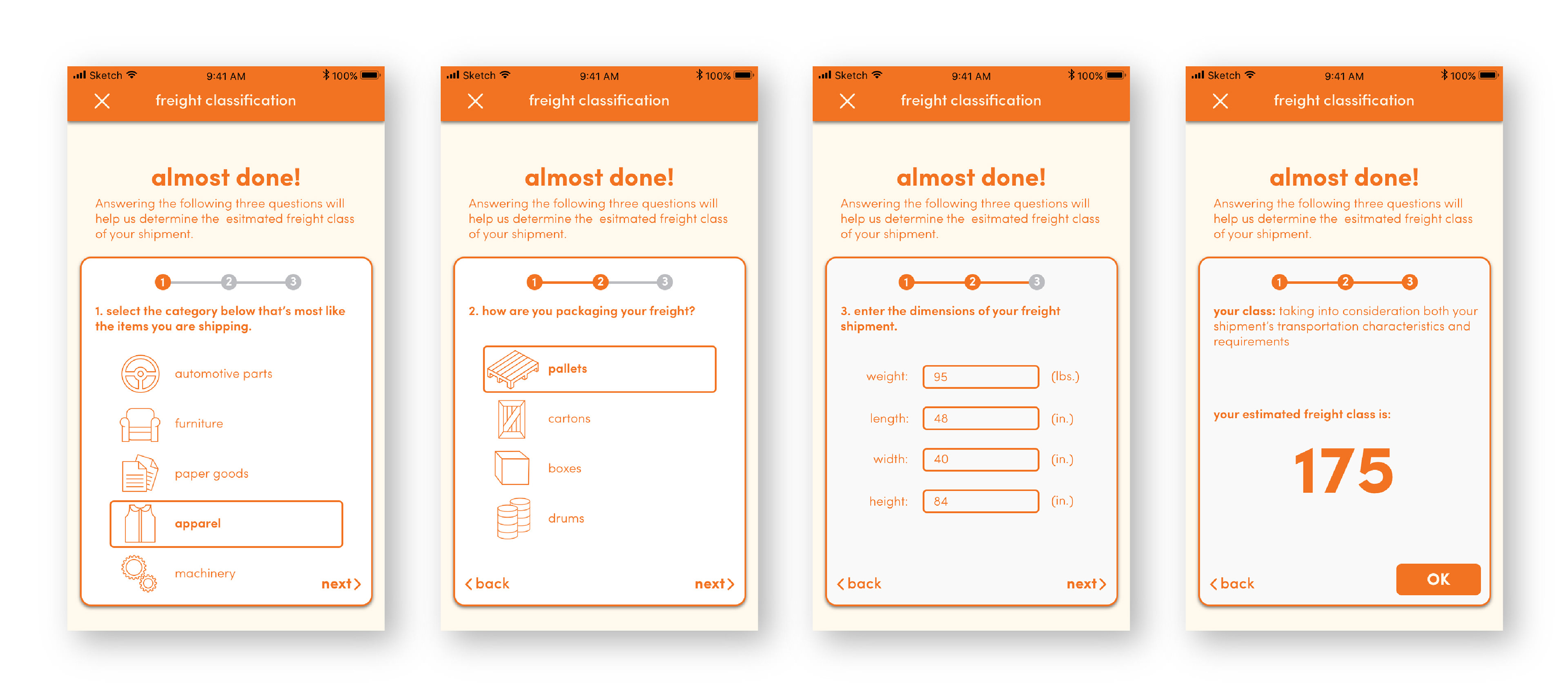 logo exploration can be seen below: